Newport Beach CA – December 1, 2020 – Fastman today announced that three of its flagship products are now available for online purchase on SAP® App Center, the digital marketplace for SAP partner offerings.
These innovative products are designed for businesses using SAP Extended Enterprise Content Management (SAP Extended ECM) by OpenText that are interested in the efficient management of their business content and information. Fastman solutions work with SAP® ECM by OpenText for SAP S/4HANA®, SAP Extended ECM by OpenText, add-on for capital projects and operations, and SAP® SuccessFactors® Extended ECM by OpenText.
Fastman's offerings include:
Managing permissions for access to information and content from SAP Extended ECM by OpenText is an important component in the information access of an electronic document management system. Fastman Permissions Management Suite helps companies in managing access with confidence, identifying, addressing, and doing audits on potential information leaks that could otherwise damage their business.
It enables businesses to automate long and drawn-out data management activities such as record management, data migration, content updates, and move without the risk and tedium associated with manual processes. Fastman Data Transformation Hub is a flexible and cost-effective API to import and bulk update files and metadata, managing moves, and updates for enterprise content.
This advanced digital signing solution will streamline your validation and approval processes directly within the SAP Extended ECM by OpenText user interface; you can sign and approve documents remotely and from anywhere within your repository in just a few clicks. Fastman is a DocuSign Silver Partner and the Fastman Digital Signature Connector is an off-the-shelf extension providing advanced capability to DocuSign content from SAP Extended ECM by OpenText in the cloud or on-premise.
Fastman's
 CEO Alister Grigg comments
that
the new partnership with
SAP represents
a significant milestone for
the company
: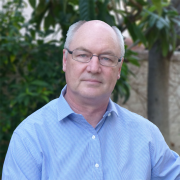 "Fastman has a long history of working with organisations that use SAP technologies and Fastman products in parallel. We are proud to formalize this by offering our products on SAP App Center," said Fastman's CEO Alister Grigg, speaking to the significant milestone for the company. "Innovation and solving customer challenges is core to our ethos, and we look forward to advancing this alongside SAP and the SAP community". 
At SAP App Center, businesses can discover approximately 1,600 innovative partner solutions that integrate with and extend SAP solutions. There, customers can find the SAP-validated partner apps they need to grow their business. And for each purchase made on SAP App Center, SAP will plant a tree. Find, try, and buy SAP partner solutions digitally at www.sapappcenter.com.
Fastman is a partner in the SAP PartnerEdge® program. As such, it has access to tools, training, resources and benefits that partners need to deliver the solutions and services customers demand. The SAP PartnerEdge program supports partners to facilitate building high-quality, disruptive applications focused on specific business needs – quickly and cost-effectively. The program provides access to all relevant SAP technologies in one simple framework under a single, global contract.
About the company
Originally founded in 2006 in Melbourne, Australia, today we have offices across the world including California, Singapore, mainland Europe and our customers include some of the most recognisable brands globally. Fastman ensures the security and integrity of your enterprise information. With the increase of critical content, managing the risk of sensitive information leaking, or being inadvertently or maliciously changed, is critical. Fastman increases the trust your business has in the information and processes it manages. We ensure that your underlying processes are optimised, your platform is regularly maintained and operated in a secure and trusted manner. While Fastman technologies increase your trust in the data you work with, our information management consultants drive more from the platform.
# # #
Any statements in this release that are not historical facts are forward-looking statements as defined in the U.S. Private Securities Litigation Reform Act of 1995. All forward-looking statements are subject to various risks and uncertainties described in SAP's filings with the U.S. Securities and Exchange Commission, including its most recent annual report on Form 20-F, that could cause actual results to differ materially from expectations. SAP cautions readers not to place undue reliance on these forward-looking statements which SAP has no obligation to update and which speak only as of their dates.
SAP and other SAP products and services mentioned herein as well as their respective logos are trademarks or registered trademarks of SAP SE in Germany and other countries. Please see https://www.sap.com/copyright for additional trademark information and notices. All other product and service names mentioned are the trademarks of their respective companies.
For more information, press only:
Brian LaPointe
VP Sales, Americas
Ph. +1 (949) 955-4949
Weng Mong
VP Sales, APJ
Ph. +61 3 9804 8251
Ph. +65 6396 4460
Europe
+31 6 4206 3775