The SolEx Expo was the first-ever independent virtual conference for OpenText users worldwide organised by members of the OpenText Solution Extension (SolEx) program.
Alister Grigg, the Managing Director at Fastman says: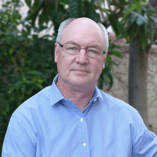 "It has been an inspiring conference for the team of consultants and developers here at Fastman. We have been committed to delivering high-value solutions and services for OpenText Content Suite and Extended ECM for over a decade. As an OpenText Technology and Service Partner, we were proud to sponsor this important initiative promoted by members of the SolEx program. It has been a pleasure to join experts from all over the world and help businesses to fully understand the value of their investment in Content Suite and Extended ECM platforms. We, at Fastman, look forward to more of these inspiring events to come."
Fastman presented these breakout sessions over this two-day virtual event held on September 16-17, 2020:
Increase your information security with the latest release Permissions Manager for Content Suite and Extended ECM by Fastman
Learn about the latest Fastman Permissions Manager release and the best practice for configuring security and access in Content Suite. This is even more important in 2020 with the new CA Consumer Privacy Act (CCPA), GDPR compliance, and managing personal information to ISO 27001 standards. Fastman's Permission Manager fills the gap in the standard Content Suite and xECM tools. It is widely accepted and OT Cloud Certified.
See best practices for:
How Permissions Manager enables administrators and power users to quickly identify, address, and avoid information leaks
The ability to view information on individual folders, across collections of content, or throughout the whole repository making complex information security structures manageable
View the effective permissions to determine why a user has specific rights
Create, save, and share templates of commonly used permissions so business users no longer need to turn to IT for basic tasks
Manage Moves using the new Fastman Bridge Connector for Content Suite by Fastman
Do you struggle with moving large quantities of documents within Content Suite to different locations within your repository? During the MOVE, do you need to update categories and attribute fields, reset Permissions, or rename items? If so, most CS experts are aware of the exhausting effort this requires. The Fastman Bridge Connector streamlines this process by leveraging the popular Bulk Data Manager and Permission Manager solutions and adding a dashboard with managed move automation.
During this presentation, you'll see:
How business analysts can easily manage a large move of content to a new location and eliminate manual errors.
During the MOVE process, you will be able to quickly add metadata to your content.
Rapidly apply permissions during the Managed Move process
Use Collections and Managed Move together to process as a virtual shopping cart
The Fastman Dashboard tracks the progress of the managed moves and guides the business analyst
DocuSign for OpenText Content Suite and Extended ECM by Fastman
Learn how Fastman's Digital Signature Automation allows you to DocuSign content in the cloud or on-premise directly from OpenText's Content Suite and Extended ECM platforms. Around the world, organizations are investing in systems to enhance operations, streamline processes and cut costs.
The move to electronic and digital signatures is a part of this change. Whether approving a purchase, accepting an agreement, or signing off deliverables, digital signatures form part of the modern everyday workplace. To avoid the need for paper within the approval and signing processes many organizations have turned to DocuSign.
If you are not already using DocuSign, Fastman is able to deliver the entire digital signature solution for your business. As a premium DocuSign partner, our team will design and implement your digital signing environment, then ensure that it is tightly integrated with your OpenText business process.
Like what you have seen and think it could be relevant to your company? Don't be shy, get in touch!